Articles related to Anderson Institute
Senior Master Anderson, has shared some articles that have been published about his organization. Please see these articles in the slide show below.
Posted 12/10/2017

2018 National Tae Park Tae Kwon Do Seminar
Lewis Institute of Tae Park Mid-South Tae Kwon Do Association is proud to again host the National Seminar, Color and Black Belt testing. This event will take place on April 6th and 7th, 2018 at the McCraken County High School in Paducah, Kentucky. Special Guest will include, 9th Dan, Grand Master Tae Zee Park President and Founder of Tae Park Tae Kwon Do. Also 8th Dan, Grand Master Richard Warren, Vice President of Tae Park Tae Kwon Do and President of World Class Tae Kwon Do. In addition there will be many more Junior Grand Masters, Senior Master and Master instructors coming together to share their knowledge of this art.
Please make sure to book you hotel rooms asap. The select hotel is the Drury Inn, located at 3975 Hinkleville Rd., Paducah, Kentucky 42001. The Drury Inn offers a complementary breakfast and free drinks and evening snacks. Individual call-in reservations can be made by reserving online, go to www.druryhotels.com or reservations may also be made by calling 1-800-325-0720 or directly at 270-443-3313. Please make sure that you tell them that you are with THE LEWIS INSTITUTE TAE KWON DO GROUP to receive this special rate.
Posted 11/27/2017

2017 Tae Park-WCTKD Tournament
Registration is opening for the November 11, 2017. Also note that registration for breaking closes on 11/4/17 at midnight.
Posted 10/14/2017

IMPORTANT BUT SAD NEWS!
Grand Master Uhm, Woon-kyu passed away June 10, 2017 in Seoul Korea.  GM Uhm was the president of the Kukkiwon, president of Chung Do Kwan, vice president of World Taekwondo Federation, and vice president of Korea Taekwondo Association.   He was the world leader of Taekwondo for over five decades.  He was instrumental in the spread of Taekwondo worldwide.
GM Uhm holds a very special place in our organization and we owe him much for his service to Taekwondo. He and Grand Master Park had a very special 60 plus year relationship that surpassed student and teacher.  Our loss is very great indeed.
GM Uhm visited our national tournament in November 2011 in Grand Rapids Michigan USA and said he was very impressed with our traditional Taekwondo organization.  In his remarks to the 600+ competitors he emphasized three traditional Taekwondo core principles:
Respect & follow your instructor
Love & respect your fellow students… both your senior and junior
Earn the respect of your community.
We will honor him by living these principles.
GM Uhm will always hold a special place in the heart of our organization and his legacy will live on through us.
Our sympathies go out to his family and the entire Taekwondo family around the world.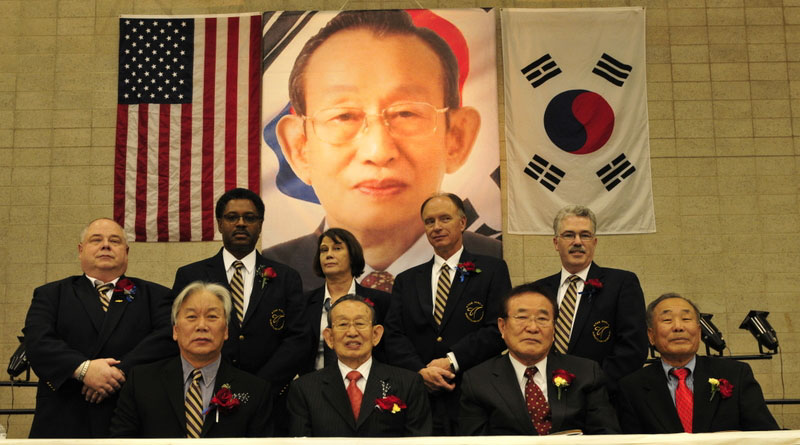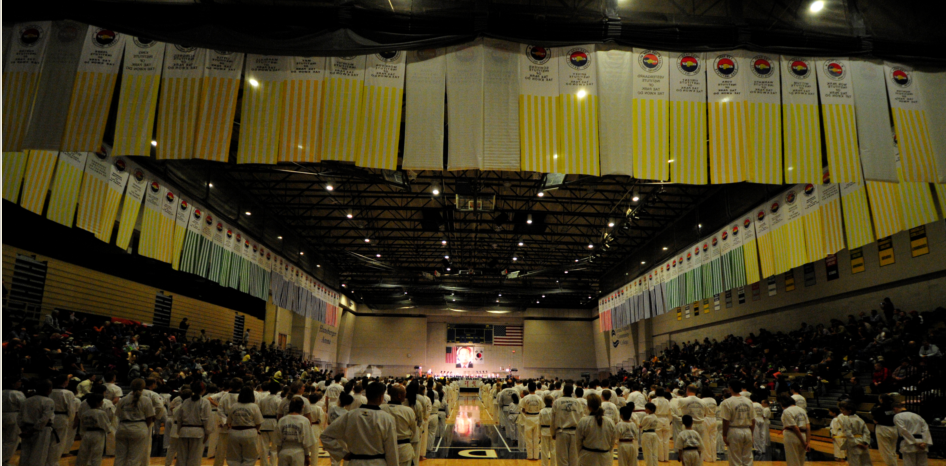 Posted 6/13/2017

Upcoming Black Belt Test for Klingbeil and Ramos Institute
Klingbeil and Ramos Institutes Black Belt testing will be held on Friday, August 25, 7:00 p.m. at the Ionia Armory.
Posted 6/4/2017

2017 State Games of America
World Class Tae Kwon Do is proud to be the Host for the State Games of America being held in Grand Rapids Michigan on August 3-5, 2017!!
Registration is already underway at:
Posted 6/4/2017

2017 Tae Park-WCTKD Tournament
November 10-11, 2017 are the dates of this years Tae Park-WCTKD tournament in Grand Rapids, Michigan. The organization Black Belt testing will be held on Friday with the National tournament being held on Saturday.
Hope to see you there!
Senior Master Susan Lofquist
National Tae Park-WCTKD Tournament Director
Posted 6/4/2017

Lewis Institute Tae Park Mid-South TKD Association; Tae Park National Seminar, Color-Belt & Black Test:  April 7th & 8th 2017
The event will once again take place at The McCraken County High School in Paducah, Kentucky. Our Very Special Guest will be Grand Master Tae Zee Park President & Founder Of Tae Park Tae Kwon Do Of The United States Of America. Also as Special Guest will be Grand Master Richard Warren Vice-President Of Tae Park TKD and President of WCTKD. Also there will be a host of students, Instructors, Master Instructors, Senior Master Instructors, Junior Grand Master Instructors, and Grand Masters present at this great event.
Once again we will be using The Drury Inn in Paducah, Kentucky as our hotel for the seminar. Reservations can be made by reserving online, go to www.druryhotels.com, then enter Group Number 2276976. Reservations may also be made by calling 1-800-325-0720 and refer to the Group Number 2276976.
Cut-Off Date: Reservations, either call in or via rooming list, received after
Thursday, March 16th 2017 
will be provided on a space-available basis at prevailing rates. The physical address of The Drury Inn Paducah is:
3975 Hinkleville Road Paducah, KY 42001. The telephone number is
270-443-3313
.
Posted 11/20/2016
Ensing-Lofquist-Williams Institute Testing
On August 20, 2016 the Ensing-Lofquist-Williams summer testing was held at the Kentwood Community Building in Kentwood, MI.  Present as guest judges were Master Robert Klingbeil and Master Don Ross.  A dinner was held at the Beltline Bar after the testing.  Winner of the 'high score' was Loren Saba of Williams Institute.
Posted 08/24/2016

Wrona Institute – Grand Rapids, MI USA
Mr Seth Davies, a 2nd Dan Wrona Institute, will be taking his wife and three children to Indonesia for two years. He will be teaching school there.
Mr Davies is a history teacher at Grand Rapids Christian High School who instituted the Tae Kwon Do class that is in its 4th year of being taught as part of the Physical Education curriculum there. A student was only allowed to take one semester in the beginning. Now they are allowed to continue on. This class does have some students who have earned their Green Belt.  The instructor now is Mr Harold Gee, a 1st Dan under Master Wrona.
Posted 5/13/16